Thessaloniki Goes to Cannes 2018
Goes to Cannes
Monday 14 May - 14:00 - 16:00 - Palais K, Level 4, Palais des Festivals
Thessaloniki International Film Festival is the leading Cinema institution in Greece. TIFF's annual activity includes the organisation of Thessaloniki IFF (59th edition to come in November 1-11, 2018) and Thessaloniki Documentary Festival (21st edition to come on March 1-10 2019).. In addition, TIFF runs a 4 screens cinema complex, the Thessaloniki Cinema Museum and the Thessaloniki Cinematheque as well as a Cinema Library which are housed at the picturesque port of Thessaloniki.
Contact Person: Yianna Sarri, sarri@filmfestival.gr, & +30 6944 646 470
In This Land Nobody Knew How To Cry (Σ' αυτή τη χώρα κανείς δεν ήξερε να κλαίει)
Greece – Feature – Greek, French, English – 97'
Directed by: Giorgos Panousopoulos
Produced by: Eleni Kossyfidou (Blackbird Production), Marie Pierre Macia & Claire Gadea (MPM Film France), ERT National TV Chanel, NOVA, GFC/CNC
Synopsis: To life that doesn't cave in.
Open Door (Dere e Hapur)
Albania, Kosovo – Feature – Macedonian, Albanian – 85'
Directed by: Florenc Papas
Produced by: Eno Milkani (Bunker Film), Besnik Krapi
Synopsis: Two sisters are unable to go to their father's home owing to the fact that the younger of the two returns from abroad pregnant and unmarried.
Seeds of Columbus
Greece – Documentary – Greek, English – 52' / 70'
Directed by: Marianna Economou
Produced by: Spyros Mavrogenis (Stefi/Lynx Productions), Rea Apostolides (Anemon Productions)
Synopsis: Elias, is dying out. But then, Alexandros and Christos remember the tomato seeds that the village women have kept for five hundred years. These seeds are their bridge to a new world.
The Waiter
Greece – Feature – Greek – 90'
Directed by: Steve Kriskris
Produced by: Steve Krikris, Nicholas Alavanos (Filmiki Productions)
Synopsis: Renos's monotonous and protected life routine as a professional waiter suddenly changes and becomes disturbed and disbanded over matters that concern love and death.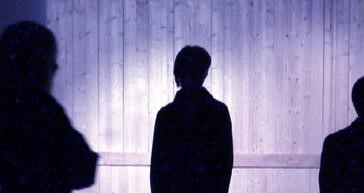 Where Art Thou?
Greece – Feature length, mini series – English – Documentary
Directed by: Dimitris Athiridis
Produced by: Christos V. Konstantakopoulos, Kostas Kefalas (Faliro House Productions)
Synopsis: To be on time in a missed appointment.