Palestinian Showcase of Docs-In-Progress 2018
Doc Corner
Monday May 14 – 11:30 - 13:00 – Doc Corner Screening Room
Presented by: The Palestine Film Institute
Palestine Film Institute (FPI) is a structure that supports film productions from and for Palestine, by providing development and consultancy, increasing accessibility for funding and connecting film talents and experts. The PFI is rooted in the tradition of cinema history, independent film practices, and the commitment of cinema as a tool of social change.
AS I WANT
Directed by: Samaher AL QADI
Produced by: Karim EL HAKIM (Prophecy Films) - Egypt; Co-Produced by: Sami SAID (Idioms Films) - Palestine
Country of production: Egypt, Palestine
Running time: 75'
Completed in: September 2018
Synopsis
After the brutal gang rape of Samaher's best friend, and waves of attacks against women, a rebellion of women ignites on the streets of Cairo and the Woman's Rights Movement of Egypt is born anew. Samaher enters the fray, her camera her weapon, but her journey is not only a view to the outside, it is an intimate documentation of her own inner awakening that confronts the painful childhood traumas that shaped her.
Contact: Karim EL HAKIM - karim@prophecyfilms.net / kafilm@gmail.com
THE DEVIL'S DRIVERS
Directed by: Mohammed ABUGETH, Daniel CARSENTY
Produced by: Mohammed ABUGETH & Daniel CARSENTY
Country of production: Palestine, Germany, France
Running time: 90'
Completed in: November 2018
Synopsis
Chased by the army, two Beduin smuggle Palestinian workers through the Negev desert. A portrait filmed over five years about men living on the edge in one the most fragile regions of the world.
Contact: Daniel CARSENTY - films@danielcarsenty.com
DISPLACED IN HEAVEN
Directed by: Khaled JARRAR
Produced by: Khaled JARRAR (Jenin Films), Thomas KASKE (Kaske Film)
Country of production: Palestine, Germany, Qatar
Running time: 80'
Completed in: February 2019
Synopsis
By following a family through the Balkan route, a Palestinian director plunges into the horror of exile in a desperate need to recover his lost memories. A journey between two times and two displacements.
Contact: Thomas KASKE - info@kaskefilm.de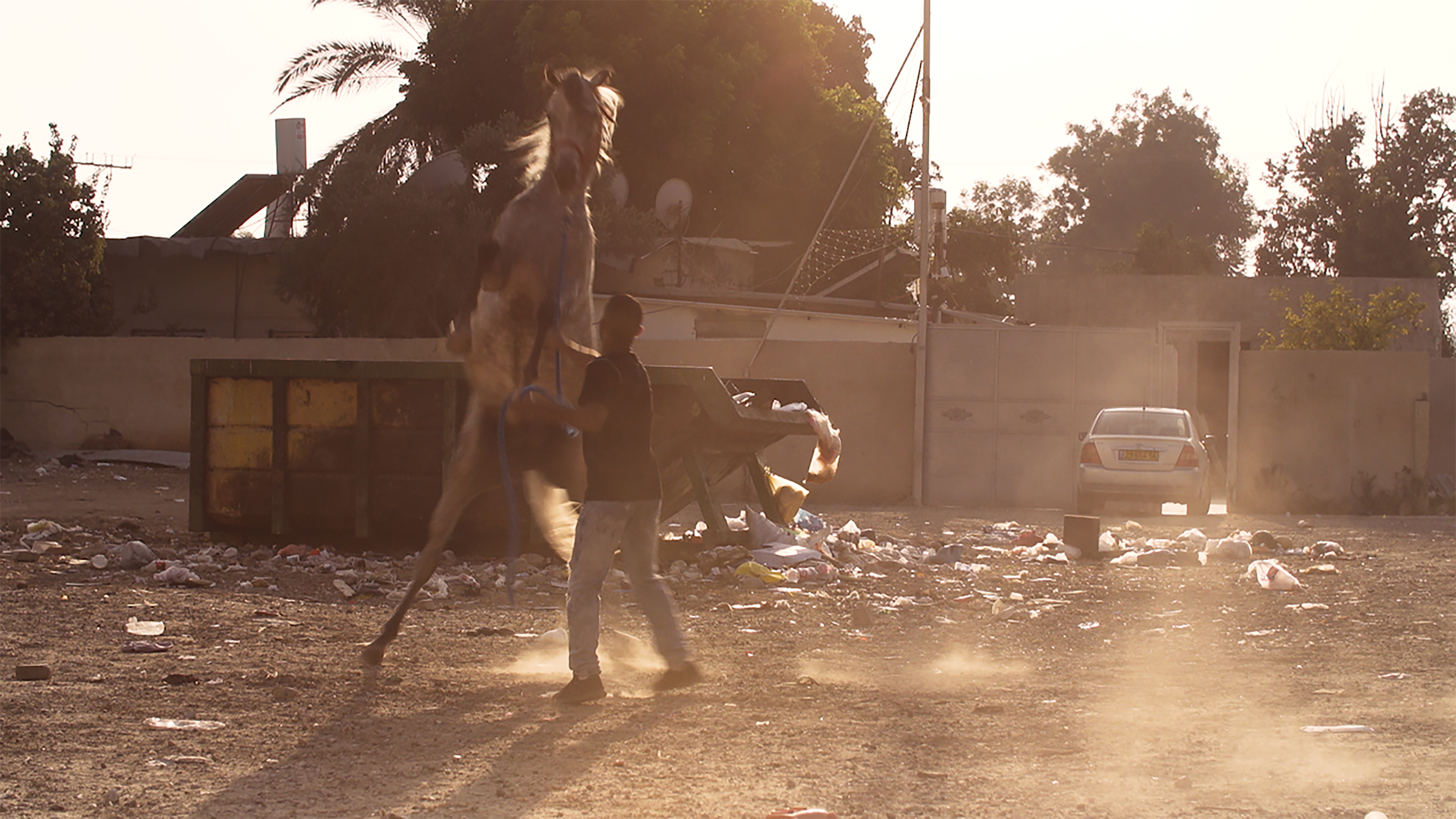 LYD IN EXILE
Directed by: Sarah FRIEDLAND & Rami YOUNIS
Produced by: Rami YOUNIS & Fivel ROTHBERG (Perinspire LLC)
Country of production: Palestine, USA
Running time: 90'
Completed in: September 2019
Synopsis
A vivid portrait of a city splintered by war, weaving together multiple voices from the past, present and future. Palestinian elders remember their expulsion, Zionist soldiers return to the scene of the massacre they committed, Jewish settlers re-shape the city in their own image and a young educator fights to preserve Palestinian cultural identity.
Contact: Sarah FRIEDLAND - lydinexile@gmail.com