Annecy Goes to Cannes 2018
Goes to Cannes
Friday 11 May – 10:00 - 12:00 – Palais K, Level 4, Palais des Festivals
CITIA organises the International Animation Film Festival, the Mifa and the Forum Blanc. It also contributes to the development of the local economy by proposing training programmes and support to businesses in the animation and creative industries sector with the unifying space of Les Papeteries – Image Factory.
Contact Person: Géraldine BACHÉ, geraldinebache@citia.org, & +33 6 81 235 235
Flee
Denmark, France, Sweden – Animation – French, German – 80'
Directed by: Jonas Poher Rasmussen
Produced by: Monica Hellström (Final Cut For Real), Charlotte De La Gournerie (Sun Creature), Jean-François Le Corre (Vivement Lundi!), Charlotte Most (Most Film)
Synopsis: How does it affect you to run for your life from age 11? What do you lose in the process, and how do you create a home when you haven't had one since your early childhood?
Heart of Darkness (Coração das trevas)
Brazil, France, Portugal – Animation – Portuguese, French, English – 80'
Directed by: Rogerio Nunes
Produced by: Rogerio Nunes (Karmatique Imagens LTDA), Sébastien Onomo (Les Films d'Ici)
Synopsis: Lieutenant Marlon is on a mission to find Captain Kurtz, a famous policeman missing in mysterious circumstances.. To fulfil his duty, Marlon undertakes a dangerous boat journey into the favelas of Rio.
Koati
Mexico – Animation – English, Spanish – 85'
Directed by: Rodrigo Perez Castro
Produced by: Anabella Sosa-Dovarganes (Upstairs)
Synopsis: Koati follows the adventure of Nachi who is on a quest to save his rainforest community from a looming threat.. Zaina (Sofía Vergara) a wicked snake tries to leverage the situation to gain power.
Pachamama
France, Luxembourg, Canada – Animation – French – 80'
Directed by: Juan Antin
Produced by: Damien Brunner (Folivari), Olivier De Bannes (O2B Films), Pierre Urbain (Doghouse Studio), Brice Garnier et Anne Pages (Kaibou Production Inc.), Laurence Petit (Haut et Court), Armelle Glorennec (Blue Spirit Studio).
Synopsis: In the sixteenth century, Tepulpaï and his best friend Naïra embark on an adventure in the mountains of Peru to bring back a sacred idol stolen by the collector Inca.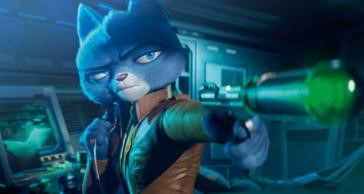 Spycies
China, France – Animation – English – 92'
Directed by: Guillaume Ivernel
Produced by: Zhiyi Zhang (Lux Populi VFX), Benoit Luce (Lux Populi Production)
Synopsis: Vladimir and Hector, two secret agents opposed in every way, are trying to recover a top-secret material stolen by unknown intruders