Industry Workshops
Conférenciers

Biographies

Guides

Biographies

Producers Workshop Premium

Proimagenes Colombia
Lucius Barre
Lucius Barre & Company
USA
Lucius Barre développe la distribution mondiale de films provenant de diverses cultures. Il a été le premier médiateur international de crossover pour Pedro Almódovar, Shinji Aoyama, Luc et Jean-Pierre Dardenne, Atom Egoyan, Zacharias Kunuk et Tom Tykwer ; il a aussi promu le travail des cinéastes bien établis comme Errol Morris, Alain Resnais, Carlos Saura, Hiroshi Teshigahara et Johnnie To. Ces dernières années, il a représenté des cinéastes de 21 pays en plus d'être sur le comité de festivals d'envergure (Locarno, Rotterdam, Torino).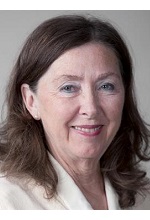 Linda BEATH
Ideal Filmworks Italia
Italy
Linda Beath works with producers of feature films, feature length documentaries and animation, and high quality drama for prime time television as an Executive Producer dealing with identifying projects; organising international co-productions; arranging production finance; and attracting broadcasters, distributors and sales agents. Her company also consults to production companies and governmental organisations which work in the film, television and digital media sector. She regularly runs strategic planning sessions for European production companies to improve their positions in the international marketplace. She trains producers in the areas of finance, co-production and new industry business models and revenue streams for EAVE and for other Creative Europe/MEDIA and Euromed Audiovisual programmes.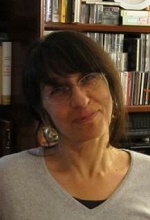 Roshanak Behesht Nedjad
In Good Company
GERMANY
En 1999, Behest Nedjad a fondé sa première compagnie, Flying Moon, avec Helge Albers . Ils ont produit 30 films, avec plus de 60 nominations et 40 prix. En 2012, elle a co-fondé LudInc, produisant Serious Games pour enfants (German Computer Game Award pour le Meilleur Serious Game 2016). En 2015, elle a lancé une autre entreprise, In Good Company, avec Samsa au Luxembourg. Qu'il s'agisse de films ou de jeux, le divertissement intelligent est primordial pour Behest Nedjad. Elle travaille également pour des organismes de formation comme EAVE et elle est membre du German & European Film Academy.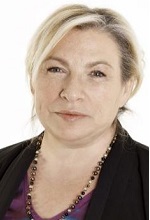 Diana ELBAUM
Entre Chien et Loup
BELGIUM
Diana Elbaum has produced a wide range films since becoming a producer in 1989. She is known for masterfully bringing together international talent and financing.In 2009, she received the Eurimages Award. Diana founded her production company, Entre Chien et Loup, which has produced more than 100 films, including: Daratt, Les Barons, Quartier Lointain, A Screaming Man, The Congress, Bethlehem, Elle, Nos Femmes. Her work and curiosity have enabling her to enroll cutting-edge directors from all continents.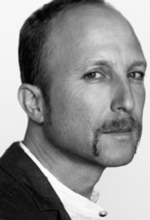 Paul Miller
Escape Pictures
Pays-Bas
Paul Miller est un associé chez Film Bridge Capital, basé aux Pays-Bas et Film Solutions basé à l'EAU. Auparavant, Miller était le directeur du financement du film à Doha Film Institute et responsable de la production cinématographique de Crossroads Films (United Artists). Les créations de Miller comprennent Snow Angels (Kate Becksinale), A Love Song For Bobby Long (John Travolta et Scarlett Johansson), Prozac Nation (Chistina Ricci, Jessica Lange et Michelle Williams), et Men with Guns et Lone Étoile réalisé par John Sayles et nommé aux Oscars. Miller a produit The Worker's Cup et est actuellement en production de Oman on Scales.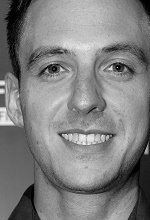 Mathias Noschis
Alphapanda
UK
Mathias est le fondateur d'Alphapanda, une agence de marketing cinématographique spécialisée dans le numérique et basé à Londres, Berlin et Varsovie. Alphapanda développe des stratégies de marketing et met en œuvre des campagnes de réseaux sociaux, des activités de marketing viral et des campagnes de sensibilisation pour des clients tels que 20th Century Fox, Warner Bros, plates-formes de VOD ainsi que des sociétés de production européennes indépendantes. Parmi les films récents sur lesquels l'agence a travaillé, figurent The Trial (Berlinale 2017), The Last Family (Locarno 2016), Orecchie (Venise 2016) ainsi que des documentaires Porn to Free (Rotterdam 2016) et Something Better to Come (IDFA 2015). Alphapanda gère également les réseaux sociaux pour les European Film Awards.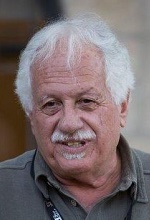 Katriel Schory
The Israel Film Fund
ISRAEL
Katriel Schory a étudié à NYU Film School. En 1984, il crée sa société BELFILMS et produit plus de 150 films dont des longs métrages, des documentaires, des téléfilms et des co-productions internationales. En 1999, il est nommé directeur exécutif de The Israel Film Fund et a autorisé le soutien de 240 nouveaux longs métrages israéliens. Il a participé à des activités publiques volontaires et a été président de l'association Israel's Film and Television Producers ; puis membre du Conseil national des arts et représentant des organisations internationales de The Israel Film Industry. Il donne également des conférences à l'Université de Tel-Aviv pour le département Film et T.V.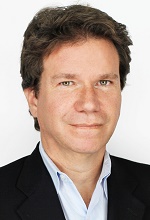 Rob Aft
Compliance Consulting
USA
Rob H. Aft est le président de Compliance Consulting, un bureau de conseil en finance médiatique et distribution basé à Los Angeles. Compliance Consulting dessert divers banques, producteurs, distributeurs, administrateurs et gouvernements du monde entier. M. Aft est un conférencier fréquent aux écoles de cinéma USC et UCLA et donne des conférences à l'échelle internationale pour l'Organisation Mondiale de la Propriété Intellectuelle de l'ONU. Ce sera son 29ème Marché du Film de Cannes où il sera vendeur, acheteur, producteur, consultant et guide touristique.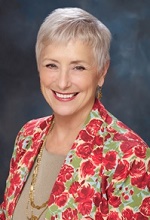 Sydney Levine
SydneysBuzz
USA
Sydney Levine est une rédactrice pour le blog Sydneysbuzz et a fondé FilmFinders en 1998. Toute première base de données internationale pour les longs métrages, FilmFinders est devenue une norme pour l'industrie cinématographique et a été adaptée par le Marché du Film pour devenir Cinando.com. Actuellement, elle est aussi consultante pour des organisations cinématographiques nationales, Cannes, Toronto, Sundance, l'Université Chapman, l'UCLA Extension et certains producteurs. Elle produit également des rapports sur les acheteurs et les vendeurs comme U.S. Distributors Report et Latin American Film Business by Country.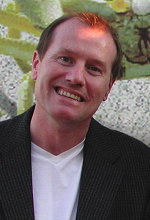 Peter Wetherell
Magus Entertainment, Inc.
USA
Après avoir débuté sa carrière dans les ventes internationales, Peter Wetherell a fondé Magus en 1996. Cette agence réputée offre des services de consultation à la communauté cinématographique et télévisuelle, autant aux États-unis qu'à l'international. Wetherell a assisté à tous les grands marchés cinématographiques depuis 1987 et a produit de nombreux films ; certains mettant en vedette des acteurs renommés comme Matthew McConaughey, Jon Favreau, Diane Lane, John Turturro, Sean Bean ou encore William Peterson. Il a représenté un groupe diversifié de sociétés de production, des banques, des investisseurs, des commissions de films ainsi que des distributeurs étrangers. Il fut également animateur pour de nombreux Producer Labs et a participé, comme modérateur, à de nombreux événements internationaux dédiés au financement et à la distribution.
Proimagenes Colombia
Film Fund
For the third time, Proimagenes Colombia and the Producers Workshop have joined forces to offer three selected young producers from Colombia a Producers Workshop premium experience. In addition to participating in our workshops and special events, they will receive group coaching sessions and advice on the development of their projects from international financing specialist Daniel Marquet (Goupe Un) and from Lucas Rosant (Melia Films), an expert in production, festivals, and markets. Gabriel Esteban Gonzalez Rodriguez, Esteban Lopez, and Diana Cristina Patiño Martínez, welcome to the Marché du Film!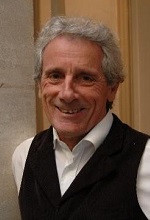 Daniel Marquet
Groupe Un
France
Daniel Marquet started as assistant production manager on Tati's pix "Traffic". Later, he joined Polygram and worked in France, Germany and the USA. He then worked at The Movie Group which financed and sold approximately 30 pictures. In 1990, Daniel Marquet returned to Europe to manage the international department of Studio Canal. In 2004, Daniel Marquet created Groupe Un, which co financed pictures such as Joyeux Noël, Azur et Asmar, Mr Nobody, Beauty and the beast. Marquet recently produced with Jaco Van Dormael and Olivier Rausin "The brand new testament" and "Mon ange". Marquet is in production of " Epicentro" by Hubert Sauper currently shooting in Cuba. Also in preproduction of "Italian shoes" by Oliver Hirschbiegel.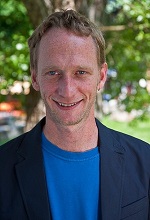 Lucas Rosant
Melia Films
France
Lucas Rosant created and headed for 7 years the Paris Project, the co-production platform of Paris Cinema IFF. He has been or is still consulting for different co-production forums and festival markets Thessaloniki IFF, Dubai IFF, Locarno IFF, Cannes Film Market, Hong Kong Film Financing Forum, Durban Filmart, Berlinale Coproduction Market, the Cinemart and Venice Film Market. He also joined the reading committee of the Hubert Bals Film Fund in 2011 and was appointed senior expert for the Euromed Audiovisual III. Lucas Rosant recently created his own production and consulting company Melia Films.