NEXT
Programme
Cliquez pour télécharger le PROGRAMME NEXT ou L'HORAIRE
Vous pouvez aussi aller dans l'onglet CALENDRIER pour consulter le programme jour par jour.
Ci-dessous, découvrez les exposants NEXT 2017 ainsi que les VR Experiences.
B3 BIENNIAL OF THE MOVING IMAGE
Booth # 14.K
The third B3 Biennial of the Moving Image will take place from November 29 to December 03, 2017 in Frankfurt/Main, Germany. The main focus of the B3 is to celebrate and invigorate cross-participation across all the artistic disciplines (from film to TV to VR to art to games). More than 200 artists and media professionals will present their films and projects in various venues. This Year's B3 will focus ON DESIRE!
Captiz
Booth # 14.K
Captiz is a startup specialized in video subtitles under 24 hours, in 38 languages. We use a mix of automatization and human-powered translation to bring speed and optimization of costs to video professionals (VOD, E-Learning, Production, Post-production).
Cineuropa
Booth # 14.K
Cineuropa.org is a platform dedicated to the European audiovisual industry. It provides daily news, film and industry databases, reviews and interviews, country profiles and much more. Our articles are published in 4 languages (English, French, Spanish and Italian). We are welcoming more than 40,000 visitors every day and registering more than 2,000,000 page views per month.
French View
Booth # 14.K
Our web site French View has been exist since this January 2016 on the web. We aim at creating a database of original French/Francophone screenplays looking for producers. French View looks like the famous « blacklist » in US, and it is the only one in France right now. Our screenplays' database contains all kind of projects : short/medium/full -length movie, TV-series, Web-series, documentary, and also video-games and comic books. Producers we can find THE project/talent screenwriter to you !
Geneva International Film Festival Tous écrans
VR experience at booth # 14.g :
Break a Leg / Ximoan
Showcasing current trends across cinema, television and new screens content; the largest Swiss event committed to the best in contemporary audiovisual creation.

Indiecam
VR experience at booth # 14.c :
360° Museum of Art History Vienna
Indiecam is a high profile specialist company for Virtual Reality Productions as well as manufacturer of sophisticated camera systems for VR, VFX and action shots. We are working mainly with big international feature film productions like RUSH, In the Heart of the Sea (both Ron Howard, Anthony Dod Mantle), First They killed My Father (Angelina Jolie), Peter Rabbit (Animal Logic) etc..

Kaemo
Booth # 14.K
Kaemo proposes a turnkey solution that makes possible to develop your own white labelled video on demand platform. Using it, Filmmakers and distributors can then easily monetize their movies either in streaming and / or downloading. We are strongly committed to helping these clients broadcast their catalog in VOD. KAEMO is a 11 people company based in Nantes, 2 hours away from Paris.
Mannd
VR experience at booth #14.j :
Separate Silences
MANND is founded by two Danish filmmakers with a degree in Arts of Film and Transmedia with specialization in cinematic VR. Having spent the past two years focusing on new media storytelling and VR, we have now interconnected our combined knowledge and inspirations. We find ourselves in the exciting age of immersive media pioneers and regard ourselves as part of the herd targeting virtual reality. We wish to rethink, develop and challenge the use and understanding of cinematic VR in order to create the next era of film experiences and consumption. MANND is a company founded on the premises of the technological innovation of live action virtual reality flirting with new media storytelling and physical installations. Based in Aarhus, Denmark, the company seeks new and creative VR projects within the borders of art, commercial and learning aspects with focus on immersive storytelling.
MiriquidiFilm
Booth # 14.K
MiriquidiFilm is an award-winning production company for documentaries, fiction films and series. With our interactive unit we create intimate stories, collaborative and explorative experiences for our Games, in Virtual Reality or Augmented Reality. Since 2001 MiriquidiFilm produced +30 films with e.g. UK, NZ, France, Spain, Sweden, Poland & Czech Republic that were invited to A-festivals, screened in cinemas worldwide & won several awards incl. Best Director & Best Cinematography.

MyRole
Booth # 14.K
Myrole offers an online application handling all time-consuming aspects in the management of extras. Administrators and production assistants using Myrole divide by up to 20 the times spent in redundant tasks for every actor, thus sanitizing their data and making way less mistakes regarding French administrations. Myrole offers an online application handling all time-consuming aspects in the management of extras. Administrators and production assistants using Myrole divide by up to 20 the times spent in redundant tasks for every actor, thus sanitizing their data and making way less mistakes regarding French administrations.

Okast (MEI group)
Booth # 14.K
One can not please everyone ... in a century of superabundance of content, it becomes very difficult for content producers to find and keep the right audience. FlameFy service was created for this purpose: using big data and artificial intelligence to fine-tune the fans experience throughout a content's life cycle. Now supplemented by the acquisition of the OKAST video distribution platform, the package offers the first turnkey solution to manage its video strategy efficiently through data. Developed by a team of media veterans from ( Canal +, France Télévision, NewsCorp, Ubisoft, Dailymotion), for the key players in the industry (TV channel, producer, pure web player), FlameFy becomes a referent in qualitative data while proposing a simple and usable tool By non-experts. The company is incubated at TF1 and already counts among its European and Chinese clients some major media group, agencies, brands and producers of TV, web, cinema and advertising content.
Opside.co (Dontneedroad)
Booth # 14.K
DONTNEEDROADS SAS is the company publishing the website Opside.co. It's a web platform for linking and collaborative creation for the audiovisual industries. Concretely, creators of audiovisual content, as technical operators or videos agencies, can grow their network, create projects and find missions to content seekers such as businesses, brands or production companies. Project management is handled by an Opside.co manager.
Penrose Studios
VR experience at booth #14.f :
Arden's Wake: The Prologue
Penrose is a group of artists, engineers, and storytellers pushing the boundaries of virtual and augmented reality filmmaking.
SCREEN4ALL & 360 FILM FEST (Generation Numérique)
Booth # 14.K
The 360 Film Festival is a VR meeting within Screen4All Forum* stimulating the community spirit and giving online 360° Virtual Reality content an international visibility. The most successful VR contents in terms of storytelling and technical performances will be screened at « Les Docks de Paris » , during Screen4All Forum, on November, 8 and 9, 2017. For its first Edition, the Festival has received more than 80 contents coming from 18 countries, the Festival has selected and shown 48 films through 12 Screenings. *Screen4All, the Forum dedicated to Digital Technologies and New Audiovisual Uses, offers an overview of disruptives trends and innovations regarding financing, production, creation and distribution of content in the fields of film, television, communication and new media industries. Screen4All is a Génération Numérique trademark.
Setkeeper
Booth # 14.K
Setkeeper is the premier solution for TV and film production managers to save time in prep and production: easily watermark your documents, keep control over document distribution, streamline location scouting, casting, dailies and cuts sharing.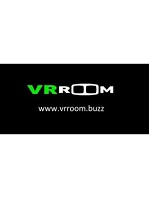 VRroom
VR experience at booth #14.h :
Mix Master Mike Presents Magma Chamber 360VR / Ryzen [ Earth's Satellite ] / Surge / Apex / Home: A VR Spacewalk / Ghost In The Shell / Asteroids / Rainbow Crow Prologue
VRrOOm is an online and offline media network curating and publishing VR/AR/MR news targeting the mass market, including a distribution and production platform of 360 VR content. Published in English, French and Chinese, the news centre www.vrroom.buzz aims to become the world's #1 Media Network about VR, and a global leader in online, offline and social VR platforms dedicated to the future alternate realities lifestyle.
Within in partnership with Lytro
VR experience at booth # 14.b
Hallelujah
Within is the premier destination for innovative, entertaining, and informative story-based virtual reality. It brings together the best immersive experiences from the world's finest VR creators—from gripping tales set in worlds of pure imagination to documentaries taking you further inside the news than ever before. Within was founded by award-winning filmmaker Chris Milk and renowned technologist Aaron Koblin. / Lytro is building the world's most powerful Light Field solutions for virtual reality and cinema. Lytro Immerge is the first professional Light Field solution for cinematic VR, providing true presence for live action VR through six degrees of freedom.
Wide
VR experience at booth # 14.e :
LifeLine / Sergeant James / Oh Deer! / The Hourglass
Founded by Loïc Magneron, WIDE is a leading independent sales company currently representing more than 20 new feature films a year and a library of more than 500 fiction titles and 300 documentaries represented by the branch WIDE HOUSE. In 2011, Eye On Films (EOF) was created, which is a label focused on promoting first feature films and highlights emerging authors through its unique global network of film professionals. Our catalogue contains a variety of movies from internationally acclaimed directors (restored classics by Max Ophuls LOLA MONTES, J-L Godard VIVRE SA VIE among others) but also a selection of genre/horror and edgy dramas from around the world. In 2015, WIDE launched its Distribution departement, with the release of « BONTE DIVINE », a film by Vinko Bresan, which was a box-office success in Croatia and internationally distributed in more than 32 countries. In less than a year, already 3 films released in France. WIDE Distribution's next release is Youtube star Ina Mi
&Samhoud Media
VR experience at booth # 14.d :
High Five / Nightfall / In Your Face
&samhoud media is a leading production, aggregation and distribution company of VR Content and the founder of the first VR Cinema in the world. The VR Cinema proved to be a huge success in Amsterdam and we are currently expanding this success to abroad. In China we established our first partnership, leading to up to more than 100 VR Cinemas before the end of 2017. We are opening soon in multiple countries such as Spain and Finland and are still actively seeking new partners to join us.
360° Museum of Art History Vienna
17 - 21 May
NEXT - Booth 14.c - Indiecam
In this cutting edge interactive 360° VR film you can choose between different plots and gain insights into the Museum of Art History Vienna, which visitors will never be able to get. Interactive storytelling and hotspots make this film unique. It was shot on nakedEYE and with full ambisonic sound. Director : Arman T. Riahi, Arash T. Riahi / Producer: Raphael Barth
Apex
May 19 - all day
NEXT - Booth 14.h - VRrOOM / Also at the NEXT VR Library on MAY 21
APEX tells the story of realities colliding, throwing the viewer in the midst of chaos. Within fire and destruction, the viewer experiences something violent yet beautiful. Being confronted with a power so great, all you can do is watch the world burn with ear shattering electronic music. APEX means to overwhelm and inspire. Director: Arjan Van Meerten / Producer: House Of Secrets
Arden's Wake: The Prologue
May 17-21
NEXT - Booth 14.f - Penrose Studios / Also at the NEXT VR Library on MAY 19
In a post-apocalyptic world, a young woman and her father live in a lighthouse perched atop an endless sea. When he goes missing, she must venture into the forbidden waters and embark on a thrilling journey of family history and self-discovery. Director: Eugene YK Chung / Producer: Penrose Studios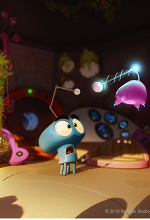 Asteroids
May 20 - all day
NEXT - Booth 14.h - VRrOOM
From the director of Madagascar comes ASTEROIDS!, the highly-anticipated followup to the award-winning VR animation INVASION! Mac and Cheez are back with their robot sidekick Peas, this time on a dangerous, deep space mission. Disaster strikes as they are attacked by teeth-gnashing space bugs careening asteroids. Director: Eric Darnell / Producer: Baobab Studios
BREAK A LEG
May 17-21
NEXT - booth 14.g - Geneva International Film Festival Tous écrans
Break a Leg is a VR experience getting its inspiration from the magic shows of the 19th Century such as Houdini and Kellar. Built to entertain the crowds based on tricking the mind through misdirection and routine, the conjurers obeyed drastic rules to fool the mind of the audience. Director: Emilie Joly / Producer: apelab
Broken Night
MAY 20 - all day
NEXT VR Library, Palais des Festivals, Level -1, Aisle 14
A couple (Emily Mortimer & Alessandro Nivola) return home to find an intruder. As she recounts the events to a detective, the viewer chooses which of her memories to follow. Exploring the nature of memory itself, BROKEN NIGHT takes the viewer on a psychological journey to uncover the truth. Director: Alon Benari and Tal Zubalsky / Producer: Eko, Hidden Content, Realmotion, Irving Harvey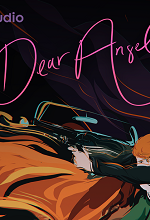 Dear Angelica
MAY 21 - all day
NEXT VR Library, Palais des Festivals, Level -1, Aisle 14
From Emmy Award winning Oculus Story Studio comes Dear Angelica, a journey through the magical and dreamlike ways we remember our loved ones. Entirely painted by hand inside of VR, Dear Angelica plays out in a series of memories that unfold around you. An immersive, illustrative short story starring Geena Davis and Mae Whitman. Director: Saschka Unseld / Producer: Oculus Story Studio
Ghost In The Shell
May 17 and May 21 - all days
NEXT - Booth 14.h - VRrOOM / Also at the NEXT VR Library on MAY 19
The Ghost in the Shell VR takes viewers into The Major's (Scarlett Johansson) world and psyche. Built from the ground up with Unreal Engine 4 and Unity game engines, the experience brings the audience inside the newly reimagined virtual world of Rupert Sanders' blockbuster. Producers: Paramount / Rewind / Here Be Dragons
Hallelujah
May 17-21
NEXT - Booth 14.b - Within in partnership with Lytro / Also at the NEXT VR Library on MAY 21
Hallelujah is a revolutionary virtual reality music performance that reimagines Leonard Cohen's most well-known song. It is the world's first VR music experience to provide an uncompromising sense of presence with six degrees of freedom using Lytro Immerge technology. A Within Original. Director: Zach Richter / Producers: Eames Kolar, Bobby Halvorson, Jess Engel, Chrissy Szczupak, Orin Green, Within, Lytro
Home: A VR Spacewalk
May 17 and May 21 - all days
NEXT - Booth 14.h - VRrOOM / Also at the NEXT VR Library on MAY 19
The immersive nature of 'Home: A VR Spacewalk' means that users will really get to feel what it's like to be an astronaut floating 250 miles above earth with stunning and vast views of the spaceship, the international space station and the universe. Director: BBC / Producer: Rewind
HUE
MAY 20 - all day
NEXT VR Library, Palais des Festivals, Level -1, Aisle 14
HUE is an immersive and visually driven interactive film about a man who has lost the ability to see color. Participants reawaken the protagonist's sense of wonder and imagination through empathetic touch as color and connection return to his world view. Director: Nicole McDonald / Producer: Marry the Moon
Mix Master Mike Presents Magma Chamber 360VR
May 18 - all day
NEXT - Booth 14.h - VRrOOM
After the hit released full length album Magma Chamber from Mix Master Mike of the Beastie Boys, he wanted to follow up with a music video that takes the album to the next level. Teaming up with Jonathan Winbush and Tony Washington they created a truly unique music experience. Director: Jonathan Winbush / Producer: Copeland Entertainment
Pippa's Pan 盼
MAY 18 - all day
NEXT VR Library, Palais des Festivals, Level -1, Aisle 14
Pippa's Pan 盼 is the world's first VR hybrid live action film experiences. It takes you through the forest of Pippa's mind, a woman suffering from Alzheimer's Disease, to re-capture her forgotten memories. Experimenting with techniques in motion-capture, 3D spatial audio, and light field technology, Pippa's Pan 盼 re-imagines VR storytelling. Director : Celine Tien / Producer : Tamadé Studios
Rainbow Crow Prologue
May 20 - all day
NEXT - Booth 14.h - VRrOOM / Also at the NEXT VR Library on MAY 20
From the director of Madagascar, INVASION! (Tribeca 2016), and ASTEROIDS! (Sundance 2017) comes Baobab Studio's latest visionary VR animation. The carefree forest animals imagine spring will last forever. However, winter comes and the animals soon realize that their lives are in danger. What they need is a hero; what they need is Rainbow Crow. Director: Eric Darnell / Producer: Baobab Studios
Ryzen
May 18 - all day
NEXT - Booth 14.h - VRrOOM
The 2nd outing from the multi award winning team that brought you Magma Chamber takes you now on a journey through space. You'll travel with Mix Master Mike as he commands the ship that travels to a secret hidden base with in the Earth's Moon. With cameo from actor / comedian Mark Christopher Lawrence, this is a ride you won't want to miss. Director: Jonathan Winbush and Tony Washington / Producer: Copeland Entertainment
Separate Silences
May 17-21
NEXT - Booth 14.j - MANND
A two person installation combining multiple P.O.V's and physical stimulation to achieve a more credible state of presence. A pioneering hybrid VR production that incorporates film, theater and live-action VR. Experience floating between worlds within yourself and the hospital you are admitted to. Director: David Wedel / Producers: Mette Alsen Vittrup, Signe Ungermand & Maria Herholdt Engermann
Surge
May 19 - all day
NEXT - Booth 14.h - VRrOOM
An abstract meditation on the evolutionary process and its relentless march towards complexity, Surge's seamless fusion between music and visual effects comes to life in an overwhelming experience which transports the viewer into a world caught in a permanent sunset, inhabited by mysterious creatures. Director: Arjan Van Meerten / Producer: House Of Secrets
The Invisible Hours
MAY 18 - all day
NEXT VR Library, Palais des Festivals, Level -1, Aisle 14
Tequila Works has created a story that can only be told in a VR game. The Invisible Hours is a complex murder mystery in VR, in which players freely explore an intricate web of interwoven stories within a sprawling mansion - in order to untangle the dark truth at its heart. It is one of the deepest narrative experiences in VR to date. Director: Rob Yescombe / Producer : Tequila Works
Tzina: Symphony of Longing
MAY 18 - all day
NEXT VR Library, Palais des Festivals, Level -1, Aisle 14
At the beginning of 2017, Tzina Dizengoff square, one of Tel Aviv's emblematic sites, has been demolished. The square was a home for the lonely and marginalized characters of the area, who gravitated toward the square and spent their days in it. In this interactive webVR documentary, they form a poetic musing on lost loves and things that are no more. Director and producer : Shirin Anlen
Ximoan
May 17-21
NEXT - Booth 14.g - Geneva International Film Festival Tous écrans
Ximoan is a collaborative experience based on the Aztec mythology. It invites a player to lie down and experience "death", while the other embodies a shaman. Stuck in hell, the deceased explores a virtual world to get to "heaven". Directors : Patrick Arthur Donaldson, Yoann Douillet, Laurent Monnet, Vincent DeVevey / Producer : HEAD-Genève